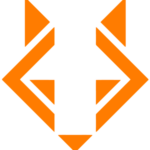 Revel IT
As a Data Integration Engineer in this contract role in Dublin, Ohio, you will provide the definitive technical solutions to the development, maintenance, and enhancement of business applications, providing specialized technical or business knowledge to projects.


Duties:

Identify causes and implementing solutions to business problems in a multifunctional project, assessing and communicating issues of technology impact on the business.
They also apply a broad knowledge of various technical functions to accurately anticipate organizational impacts and they share responsibility with other team members to ensure on-time product delivery.

SPECIFIC DUTIES, ACTIVITIES AND RESPONSIBILITIES:
Knowledge of data warehousing architecture, including modeling needed to support it Strong development and Support expertise in DataStage Version 8.7/9.1/11.7,ETL, UNIX scripting and debugging, Oracle, Teradata, DB2 (generic DB skills) Strong ETL Design and development skills.
Deep expertise on ETL architecture and solutions providing experience. In-depth knowledge of Systems Development Life Cycle with a strong emphasis on the following Engagement, Analysis, Design, Development and Deployment Knowledge of network architectures and systems performance consideration
Strong verbal and written communication skills, with an ability to express complex technical concepts in business terms Under the guidance of the manager, collaborate with company customers, staff members, IT colleagues, and other stakeholders to define detailed customer requirements and system interfaces, assess available technologies, and develop and present solutions.
Performs assessments and listens to internal/external customers to understand and anticipate their needs and determine their priorities in the context of the overall enterprise
Role title: EPCIS Analyst

Description of Work: Candidate will be part of a small team that works with Manufacturers to onboard them to Client for electronic data exchange of GS1 EPCIS XML files for future regulatory data. Activities will include working with Manufacturers to facilitate B2B connectivity, test their regulatory EPCIS data transmissions, provide results feedback, configure optional outbound electronic data feeds, migrate Manufacturers to production, monitor and support production transmissions.


Skills Required:
Motivated and independent worker
Takes initiative, resolve issues
Strong analytical, troubleshooting and problem-solving skills
Strong organizational skills
Strong oral and written communication skills with internal and external partners
Pharma and Supply Chain distribution acumen
Experience with XML
Strong Sequel experience in database querying (DB2, Oracle, MySQL)
Experience with Linux, WebSphere, IIB, Message Queues, AS2, SFTP
Experience with scripting languages (Python, UNIX shell scripting)
Experience with scripting languages and utilities (Postman, SOAP UI, JMeter)
Reference: 898532
ABOUT REVEL IT:
Revel IT (formerly known as Fast Switch) is one of the fastest-growing, privately held, IT Staffing companies in the nation. Our client base includes 32% of the Fortune 25. We have major offices in Dublin, OH, Phoenix, AZ, Los Angeles, CA, and Austin, TX and are rapidly expanding into new markets from coast to coast.

WHY REVEL IT:
In addition to standard health and 401k benefits, we offer referral bonuses and training/continuing education opportunities.
5-year client retention: 99%
No. 1 supplier with customers: 53%
Top 3 supplier with customers: 77%
Consultant retention: 94%

Revel IT is an Equal Opportunity Employer. Revel IT does not discriminate on the basis of race, religion, color, sex, gender identity, sexual orientation, age, non-disqualifying physical or mental disability, national origin, veteran status or any other basis covered by appropriate law. All employment is decided on the basis of qualifications, merit, and business need.
#gdr4900