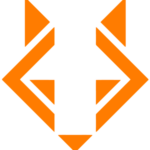 Revel IT
OUR GOAL:
Treat our consultants and clients the way we would like others to treat us!

Interested in joining our team? Check out the opportunity below and apply today!

Reference: 788901

Our client in Columbus, Ohio is seeking a remote Data Engineer contractor (potential right-to-hire) to support technology exploration and solution development for the purpose of building chemical and reaction databases that empower client proprietary chemical search technologies.
**Fully remote**
Qualifications:
4-year degree in computer science, engineering, informatics, or equivalent experience
Minimum of 4 years of software development experience
Proficiency in programming languages such as Java, Scala, JavaScript, TypeScript, Python
Proficiency in Linux/UNIX environments
Strong communication, organizational savvy, interpersonal skills
Self-motivated with the ability to work with minimal supervision
Innovates and continuously improves; focuses on areas of highest potential

Role Accountabilities:
This role encompasses developing and deploying scientific software solutions in the chemical information space to support transformational initiatives, delivering both short and long-term results to the business.
Software development of scientific information extraction solutions in support of scientific content curation.
Combines strong software development skills with a working knowledge of basic chemistry/physics/biology to develop sophisticated informatics solutions that drive efficiencies in content curation and workflow process.
Applies machine learning (ML), natural language processing (NLP), rules-based algorithms, data transformation and other data-engineering software development capabilities to contribute to the building of a new scientific information extraction systems supporting in-house custom scientific database building activities.
Desired:
Experience building applications for public cloud environments (AWS preferred) is highly desired
Experience with data engineering tools and techniques is highly desired
Experience with big data technology stack (Hadoop, Spark, HDFS, EMR, Glue) is desired
Experience with AWS DevOps tools (CodeCommit, Cloud Development Kit, CDK Pipeline) is desired
Experience with databases technologies (relational, NoSQL, property graph, RDF/triple store) is desired
Experience with ML, NLP is a plus
Experience with cheminformatics toolkits (e.g. OpenEye, CDK, RDKit) is a plus
Experience with Databricks/SageMaker/DataRobot, MLFlow or other ML and MLOps tools is a plus
Experience building applications using AWS Serverless technologies such as Lambda, SQS, Fargate, DynamoDB, S3 is a plus


ABOUT REVEL IT:
Revel IT (formerly known as Fast Switch) is one of the fastest-growing, privately held, IT Staffing companies in the nation. Our client base includes 32% of the Fortune 25. We have major offices in Dublin, OH, Phoenix, AZ, Los Angeles, CA, and Austin, TX and are rapidly expanding into new markets from coast to coast.

WHY REVEL IT:
In addition to standard health and 401k benefits, we offer referral bonuses and training/continuing education opportunities.
5-year client retention: 99%
No. 1 supplier with customers: 53%
Top 3 supplier with customers: 77%
Consultant retention: 94%

Revel IT is an Equal Opportunity Employer. Revel IT does not discriminate on the basis of race, religion, color, sex, gender identity, sexual orientation, age, non-disqualifying physical or mental disability, national origin, veteran status or any other basis covered by appropriate law. All employment is decided on the basis of qualifications, merit, and business need.
#gdr4900