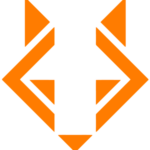 Revel IT
OUR GOAL:
Treat our consultants and clients the way we would like others to treat us!

Interested in joining our team? Check out the opportunity below and apply today!

Our client in Columbus, Ohio has a contract opportunity for a Data Engineer who will be responsible for optimizing and building CRM database processes and data pipelines and support the marketing campaigns and automation efforts.

This role provides excellent opportunities to learn and grow your data skills, while providing ample exposure to end-to-end CRM technology and processes.

Database Engineer Requirements:
Strong database experience and data engineering skills are critical to this role.
2 – 5 years of experience as a Data Engineer working on database architecture and ETL/ELT pipeline build is required
Strong experience in relational and non-relational databases with hands-on data modeling and SQL coding is required.
Experience in database marketing ETL/Automation tools such as Informatica, Salesforce, Unica and Alteryx is preferred.
Working knowledge of modern cloud, big data platforms and software engineering tools and principles is preferred.
Excellent problem-solving skills and ability to find creative solutions for CRM database and pipeline challenges.
Strong verbal and written communications skills in explaining database challenges and proposing solutions.
Bachelor's degree in Engineering/Computer Science/Marketing or in a relevant area (and/or)
Certified in Data Engineering, Data Science and/or Data Analytics with industry experience

Data Egineer Responsibilities:
Discuss data needs with CRM and brand partners and acquire and analyze current database processes and data across sources
Work with cross-functional teams to design, build and test ETL process and data pipeline to transform data into actionable insights
Data engineering support for metadata management, regulatory compliance, marketing campaigns and automation projects.
DB Operations:
Review consumer data flows and pipelines and identify opportunities to improve and modernize the existing processes
Support consumer case(s) research to identify any underlying database and/or operational issues affecting the consumers
Design guidance and test support for new database projects and pipeline built in-house and by vendors across consumer brands


ABOUT REVEL IT:
Revel IT (formerly known as Fast Switch) is one of the fastest-growing, privately held, IT Staffing companies in the nation. Our client base includes 32% of the Fortune 25. We have major offices in Dublin, OH, Phoenix, AZ, Los Angeles, CA, and Austin, TX and are rapidly expanding into new markets from coast to coast.

WHY REVEL IT:
In addition to standard health and 401k benefits, we offer referral bonuses and training/continuing education opportunities.
5-year client retention: 99%
No. 1 supplier with customers: 53%
Top 3 supplier with customers: 77%
Consultant retention: 94%

Revel IT is an Equal Opportunity Employer. Revel IT does not discriminate on the basis of race, religion, color, sex, gender identity, sexual orientation, age, non-disqualifying physical or mental disability, national origin, veteran status or any other basis covered by appropriate law. All employment is decided on the basis of qualifications, merit, and business need.
#gdr4900