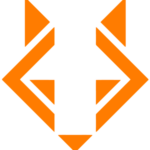 Revel IT
We are seeking a Customer Success Manager who can become a trusted advisor and partner to customers. You will play a crucial role in enabling continuous adoption of cloud products and ensuring their business outcomes are being achieved.

In this role, you will be responsible for building long term relationships, and managing our customer's onboarding, enablement, adoption, renewals, customer health, and satisfaction. You will play a large role in the feedback loop from customer to product development to ensure our cloud products are meeting the customers needs.


Minimum Qualifications:
Minimum 3+ years in a customer facing role
Experience in Customer Success, Pre-Sales, Consulting and/or Project Management
A strong understanding of Cloud/ SaaS technology, digital transformation, the ability to explain how technology drives business value
Highly organized and able to work collaboratively across multiple organizations (Sales, Product, Customer Support, Partners)
Ability to learn quickly, working in a global team, and manage change effectively
Aptitude to learn technical information quickly
Excellent communication and presentation skills
Strong PLM background

Responsibilities:
Lead and own all post-sales activities in order to create recognizable business value for customers
You will onboard customers with a focus on accelerating their time to value
Focus on connecting the customers business goals with the purchased solution and recognizing areas for growth
Understand the customer requirements and guide the customer to achievable outcomes
Advocate for customer's needs and provide feedback to internal teams on how we can better serve customers
Collaborate and execute on the Customer Success Plan (CSP) to ensure adoption of client solutions
Build deep, positive relationships with customer leads as well as their teams, and work with the account team to maintain high levels of customer satisfaction
You will hold regular check-in calls, executive business reviews, webinars, and mentoring sessions with customers
Preferred Qualifications:
Previous experience with Teamcenter and/or other Products
Ability to map the customer's business processes to product capability
Confidence in decision making and customer guidance

Reference: 877553

Revel IT is an Equal Opportunity Employer. Revel IT does not discriminate on the basis of race, religion, color, sex, gender identity, sexual orientation, age, non-disqualifying physical or mental disability, national origin, veteran status or any other basis covered by appropriate law. All employment is decided on the basis of qualifications, merit, and business need.
#gdr4900