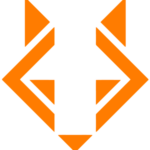 Revel IT
OUR GOAL:
Treat our consultants and clients the way we would like others to treat us!

Interested in joining our team? Check out the opportunity below and apply today!

Reference: 766665

A Cloud Data Engineer is needed for a contract role in Greenville, SC and will provide complete application lifecycle development, deployment, and operations support for large-scale batch and real-time data processing pipelines using cloud technologies.
Collaborates with product owners, data scientists, business analysts and software engineers to design and build solutions to ingest, transform, store, and export data in a cloud environment while maintaining security, scalability, and personal data protection.

Responsibilities:
Implements and enhances complex data processing pipelines with a focus on collecting, parsing, cleaning, managing and analyzing large data sets that produce valuable business insights and discoveries.
Determines the required infrastructure, services, and software required to build advanced data ingestion & transformation pipelines and solutions in the cloud.
Assists data scientists and data analysts with data preparation, exploration and analysis activities.
Applies problem solving experience and knowledge of advanced algorithms to build high-performance, parallel, and distributed solutions.
Performs code and solution review activities and recommends enhancements that improve efficiency, performance, stability, and decreased support costs.
Applies the latest DevOps and Agile methodologies to improve delivery time.
Works with Scrum teams in daily stand-up, providing progress updates on a frequent basis.
Supports application, including incident and problem management.
Performs debugging and triage of incident or problem and deployment of fix to restore services.
Documents requirements and configurations and clarifies ambiguous specs.
Performs other duties as assigned by management.

Must have:
Python experience and AWS experience required; development experience is critical and a must have.
BA/BS Degree in Business, Computer Science or Electrical Engineering preferred or the equivalent of 4 years professional IT related experience. MS degree (preferred).
3+ years of enterprise software engineering experience with object oriented
design, coding and testing patterns, as well as, experience in engineering (commercial or open source) software platforms and large-scale data infrastructure solutions.
3+ years of software engineering and architecture experience within a cloud environment (Azure, AWS).
3+ years of software development experience using Python.
2+ years of experience working in an Agile environment (Scrum, Lean or Kanban).
3+ years of experience working in large-scale data integration and analytics projects, including using cloud (e.g. AWS Redshift, S3, EC2, Glue, Kinesis, EMR) and data-orchestration (e.g. Oozie, Apache Airflow) technologies
3+ years of experience in implementing distributed data processing pipelines using Apache Spark
3+ years of experience in designing relational/NoSQL databases and data warehouse solutions
2+ years of experience in writing and optimizing SQL queries in a business environment with large-scale, complex datasets
2+ years of UNIX/Linux operating system knowledge (including Shell programming).
1+ year of experience in automation/configuration management tools such as Terraform, Puppet or Chef.
1+ year of experience in container development and management using Docker.
Languages: SQL, Python, Spark
Travel 5%

Nice to have:
Azure experience would be a nice to have (again must have AWS experience)
AWS/Azure cloud provider training/certifications (preferred)
3+ years of enterprise data engineering experience within any "Big Data" environment (preferred).



ABOUT REVEL IT:
Revel IT (formerly known as Fast Switch) is one of the fastest-growing, privately held, IT Staffing companies in the nation. Our client base includes 32% of the Fortune 25. We have major offices in Dublin, OH, Phoenix, AZ, Los Angeles, CA, and Austin, TX and are rapidly expanding into new markets from coast to coast.

WHY REVEL IT:
In addition to standard health and 401k benefits, we offer referral bonuses and training/continuing education opportunities.
5-year client retention: 99%
No. 1 supplier with customers: 53%
Top 3 supplier with customers: 77%
Consultant retention: 94%

Revel IT is an Equal Opportunity Employer. Revel IT does not discriminate on the basis of race, religion, color, sex, gender identity, sexual orientation, age, non-disqualifying physical or mental disability, national origin, veteran status or any other basis covered by appropriate law. All employment is decided on the basis of qualifications, merit, and business need.
#gdr4900