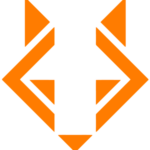 Revel IT
OUR GOAL:
Treat our consultants and clients the way we would like others to treat us!

Interested in joining our team? Check out the opportunity below and apply today!

Reference: 877704

Our Tucson, AZ client has a contract need for a Clinical Lab Assistant who will be responsible for all steps of sample processing and performing moderate to high complexity laboratory testing on clinical specimens, reporting results and complying with study protocols, Standard Operating Procedures, Test Instructions, and related CAP/CLIA regulations and guidelines. Participates in scientific studies and activities supporting registrational and nonregistrational clinical trials.
Responsibilities:
Accessioning and processing blood samples, including serum and plasma separation.
Assisting in specimen testing.
Assisting in preventative maintenance, troubleshooting, and quality control procedures.
Maintaining daily records of laboratory equipment preparation.
Accessioning samples into the laboratory.
Maintaining and ordering equipment supplies.
Utilizing good documentation practices and following laboratory safety procedures.
Participate in routine lab maintenance and lab safety inspections.
Scan slides and perform necessary image quality adjustments.
Other duties as assigned by management.
Position Requirements:
Bachelor's Degree in an appropriate discipline
2 years of laboratory or medical experience required, including but not limited to performing research and development experiments, specimen processing in a clinical lab, and laboratory assisting in a hospital or reference laboratory setting skills.
Demonstrated proficiency in computer skills, such as word processing, spreadsheets, and laboratory information systems.
Excellent verbal and written communication skills.
Strong understanding of good laboratory practices and regulatory compliance.
Knowledge of medical terminology.


ABOUT REVEL IT:
Revel IT (formerly known as Fast Switch) is one of the fastest-growing, privately held, IT Staffing companies in the nation. Our client base includes 32% of the Fortune 25. We have major offices in Dublin, OH, Phoenix, AZ, Los Angeles, CA, and Austin, TX and are rapidly expanding into new markets from coast to coast.

WHY REVEL IT:
In addition to standard health and 401k benefits, we offer referral bonuses and training/continuing education opportunities.
5-year client retention: 99%
No. 1 supplier with customers: 53%
Top 3 supplier with customers: 77%
Consultant retention: 94%

Revel IT is an Equal Opportunity Employer. Revel IT does not discriminate on the basis of race, religion, color, sex, gender identity, sexual orientation, age, non-disqualifying physical or mental disability, national origin, veteran status or any other basis covered by appropriate law. All employment is decided on the basis of qualifications, merit, and business need.
#gdr4900