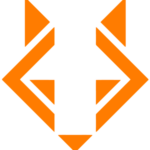 Revel IT
The Change Management Lead (Manager) in this full time remote position offers a highly motivated individual the opportunity to influence the success of IT projects around the globe. The Change Management Lead is a mid-level position based in the client's global IT Change Management Office and will play a key role on project teams, ensuring project change initiatives meet objectives by increasing employee adoption of business processes, systems and technology, job roles and organizational structure.

The ideal candidate will be eager to take on challenges; detail oriented; able to identify, prioritize and plan work; able to understand larger context of the business, but willing to execute on the details; able to communicate complex information using stories and messages that can be easily understood; and comfortable navigating through ambiguity.

**The long-term expectation is that this role will travel to Chicago at least one week per quarter to meet with the Change Management Office team, peers and leaders (pending current travel and safety guidelines in the meantime). Limited additional domestic and international travel to other Duracell locations will also be expected.

Requirements:

Minimum 7 years of experience delivering organizational change management in support of process or technology implementations/transformations
Training in and practical application of broadly recognized change management methodology
Innovative, creative, curious mindset, and passion for learning about, experimenting with and championing new approaches, platforms, and technologies
Exposure to a range of industry and sector trends
Strong project management experience; managing and completing multiple projects efficiently and effectively in a high-paced, deadline-driven environment
Flexible in dealing with changing priorities and comfortable with ambiguity
Experience handling sensitive situations and confidential information with discretion
Ability to establish and maintain strong relationships across a highly matrixed organizational structure of multi-disciplinary teams
Works independently with a proactive approach and the ability to self-manage
Works effectively at all levels in an organization, working collaboratively with and through others
Acute business acumen and understanding of organizational issues and challenges
Exceptional communicator, both written and oral, with experience in the use of digital platforms, media, and social media
Excellent active listening skills
Ability to influence others and move toward a common vision or goal
Resilient and tenacious with a propensity to persevere
Forward looking with a holistic, strategic approach
Organized with a natural inclination toward executing on schedule
Skilled with problem solving and root cause identification
Advanced-level proficiency with Microsoft PowerPoint, Outlook, and Word. Knowledgeable in all aspects of Microsoft Office and ancillary programs.
Preferred:

Minimum 3 years of experience on large-scale implementations/transformations in a global enterprise environment
Advanced training or certification in change management
Management consulting experience, especially in the disciplines of change management or organizational effectiveness and transformation

Responsibilities:

Apply a structured methodology and lead change management activities in initiatives ranging from small projects to large-scale transformations
Identify and document changes and impacts on users, then develop and implement strategies to address and sustain these changes
Prepare and coach senior leaders as sponsors
Consult and coach project teams
Collaborate with functional team members to identify process changes and learn future state processes and system functionality
Create and deliver change management plans, as suited to each project: communications plan, sponsor roadmap, coaching plan, training plan, resistance management plan, key metrics, sustainment plan
Work independently or collaboratively to deliver readiness, learning, communications and engagement materials
Manage stakeholders; anticipate, identify and defuse resistance
Define and measure success metrics, including user readiness, monitor results and make recommendations as necessary to ensure adoption
Integrate change management plans into project plans
Track and report risks and issues
Support Hypercare/project close out via retrospectives and sharing lessons learned
Advise internal IT teams (Infrastructure, ERP, Data, and Corporate Applications) on change activities to support value realization of technology investments.
Act as a change agent to implement and manage best practices across the organization
Contribute to continually improving and further building out the client methodology
Additional Responsibilities may include:

Prepare risk mitigation strategy
Manage change network activities and engagement
Support organizational design and definition of roles and responsibilities
Coordinate efforts with other Change Management Office personnel and/or consultants
Review materials to ensure appropriate content and delivery for users
Provide support for some testing activities
Advise Project Managers and Product Owners on use of change deliverables to self-facilitate adoption.

891527

Don't meet every single requirement? Studies have shown that women and people of color are less likely to apply to jobs unless they meet every qualification. At Revel IT, we are dedicated to building a diverse, inclusive, and authentic workplace, so if you're excited about this role, but your experience doesn't align perfectly with every qualification in the description, we encourage you to apply anyway. You might be the right candidate for this or our other open roles!
Revel IT is an Equal Opportunity Employer. Revel IT does not discriminate on the basis of race, religion, color, sex, gender identity, sexual orientation, age, non-disqualifying physical or mental disability, national origin, veteran status or any other basis covered by appropriate law. All employment is decided on the basis of qualifications, merit, and business need.
#gdr4900