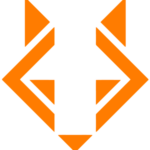 Revel IT
A full time remote opportunity is available for a C# Software Engineer who will continuously collaborate with an expert team consisting of product owner, technical lead, quality assurance and talented engineers. You will be responsible for writing clean, well-tested code and automated unit tests using C#.
**Prefer local to Ohio**

Skills and Qualifications:
3 years of C# development experience with a very strong understanding of its asynchronous and networking features.
Understanding of working in a continuous integration environment with QA.
Previous experience working with APIs / service-based platforms.
Demonstrated experience in engineering collaboration and code reviewing.
Competency with Git-based source control.
Competency with Visual Studio.
Ideal candidates understand microservices, domain driven design, event driven / reactive systems or CQRS.

Responsibilities:

Understanding software as a service and engineering scalable and enjoyable solutions.
Researching and applying leading edge technologies and software design patterns.
Build and maintain powerful applications and APIs that will be used by agents to quote and bind policies for small business owners.
Participate in Agile ceremonies such as iteration planning, retrospective, and daily stand-ups.
Work with product managers, designers, site-reliability engineers, and customers to build powerful, impactful products.
Reference: 880736

Revel IT is an Equal Opportunity Employer. Revel IT does not discriminate on the basis of race, religion, color, sex, gender identity, sexual orientation, age, non-disqualifying physical or mental disability, national origin, veteran status or any other basis covered by appropriate law. All employment is decided on the basis of qualifications, merit, and business need.
#gdr4900