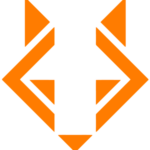 Revel IT
OUR GOAL:
Treat our consultants and clients the way we would like others to treat us!

Interested in joining our team? Check out the opportunity below and apply today!
Our Dublin, Ohio client has a contract opportunity for a Business Data Analyst whose primary role is to translate business requirements into technical specifications, maintain relationships with the business, and drive standard business processes across the IT Enterprise.
Duties:
The IT BA should have an understanding of business priorities and the relative importance of their projects.
This analyst is able to identify multiple approaches to problem solving and recommend the best case solution.
A BA must conduct thorough business process analysis to understand existing workflows and systems, document current processes and systems, create requirements for new processes, develop use cases, and manage requirement changes.
Furthermore, an IT BA must possess strong technical acumen with the ability to translate information and research into non-technical language as necessary to effectively communicate across teams.

SPECIFIC DUTIES, ACTIVITIES AND RESPONSIBILITIES:
Interact with Project Managers from multiple organizations to track project progress, identify risks, communicate risks and status, and assess potential impacts to the business.
Maintain project documentation such as project lists, project status reports and budget
Proactively develop and maintain technical knowledge in specialized area(s), remaining up-to-date on current trends and best practices; leverages expertise to produce solutions that enable global consistency and standardization and facilitate exceptional performance
Translate requirements, produce feasibility reports and design solutions to improve productivity and efficiency
Maintain regular contact with clients.
Coordinate and report on project progress, obstacles and accomplishments
Manage requirement changes.
Collaborate with Quality Control, Project Managers, and Technical Leads to ensure Business acceptance.
Develop use cases as a key communication tool between the business and technical teams.
Document current and future state assessments.
Create and maintain functional models, process flows, and wire-frame diagrams

Qualifications / Skills Requirements:
Demonstrates strong analytical and project management skills, including thorough understanding of how to interpret customer business needs, model business functions, and translate them into application and operational requirements
Demonstrates proven IT knowledge of business analysis process and functions
Demonstrates strong analytical and project management skills, including thorough understanding of how to interpret customer business needs, model business functions, and translate them into application and operational requirements
Strong collaboration, multi-tasking and organization skills.
Strong oral and written communication skills, Leads communication across different IT and business teams, taking a lead role in coordinating efforts, utilizing proven knowledge of IT and roles and responsibilities within the organization.
Speak English fluently and clearly
Demonstrates proven ability to prioritize team tasks and drive other project team business analysts toward successful project completion.
Lead more junior Business Analysts and coach via the Business Analyst Community of Practice (BACoP)
Demonstrates thorough knowledge of the industry and trends
Works independently, often determining own work priorities.
Acts as a resource for colleagues with less experience.
Minimum of 5 years related experience required Proficient skills in Microsoft standard desktop applications including Word, Excel, PowerPoint, Exchange, Visio, Project Has in-depth experience, knowledge and skills in own job family 40 hours of training (supplier provided)
Demonstrated expertise in iRise may be required for certain project work.
Demonstrated expertise in Rational toolset may be required for certain project work.

Skills:
5+ years working experience as a data analyst or business data analyst
Work with the team to evaluate business needs and priorities, collaborate with key business partners and address team needs related to data management (Master, Transactional data)
Experience leading data integration projects, document integration requirements/specification, transformation rules etc.
Develop and execute integration test plans, inclusive of regression testing to confirm continuity of business process
Knowledge of and experience in writing SQL and familiarity with any of the database platforms like MySQL, PostgreSQL, SQL Server, etc.
Strong BI and analytical skills with ability to combine and find patterns across multiple datasets,
Ability to Prepare and analyze data. This can include: locating, profiling, cleansing, extracting, importing, validating data
Experience with Agile methodology, JIRA and DevOps Practices.
Basic experience with any of the reporting platforms such as Tableau, Looker, Power BI, etc.is a plus
Reference: 906478
ABOUT REVEL IT:
Revel IT (formerly known as Fast Switch) is one of the fastest-growing, privately held, IT Staffing companies in the nation. Our client base includes 32% of the Fortune 25. We have major offices in Dublin, OH, Phoenix, AZ, Los Angeles, CA, and Austin, TX and are rapidly expanding into new markets from coast to coast.

WHY REVEL IT:
In addition to standard health and 401k benefits, we offer referral bonuses and training/continuing education opportunities.
5-year client retention: 99%
No. 1 supplier with customers: 53%
Top 3 supplier with customers: 77%
Consultant retention: 94%

Revel IT is an Equal Opportunity Employer. Revel IT does not discriminate on the basis of race, religion, color, sex, gender identity, sexual orientation, age, non-disqualifying physical or mental disability, national origin, veteran status or any other basis covered by appropriate law. All employment is decided on the basis of qualifications, merit, and business need.
#gdr4900