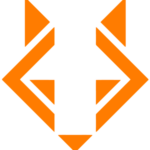 Revel IT
Our Irving, Texas client has a contract opportunity for a Business Systems Analyst. This is for an upgrade not a new implementation of HC/diagnostics ensuring GMP requirements are met with Visio, E Business Suite, Excel and other IT business solutions; the upgrade is from 12.1 to 12.2.

Qualifications:
A background in inventory, MRP, Quality, Engineering, and experience in Oracle E (must have) Business Suite is required in a manufacturing setting as the person will be working with end users in supporting them, working w/ test results, finding issue resolution with IT closure and modifying for the system or finding an alternate solution/process
Experience with Oracle E-Business Suite focusing on Supply Chain is a key skillset for potential candidates.
Capable of doing analysis portion of the business needs or system
The right candidate must be available to work on-site in Irving, TX/Dallas area and there is a chance for remote only for local candidates
7 years of experience and no specific certification is required; 7 years with E-Business Suite Oracle
This is a more functional position
40% Technical and 60% Functional role; mostly troubleshooting w/ testing background

Business Systems Analyst Job Description:
Translates business requirements into functional requirements; performs data and process modeling; manages change; and leads, coordinates / performs testing, verification, and validation of requirements.
Monitors and organizes the efforts of technical and business support staff. Proficient in developing business use case scenarios and facilitating solutions using tools such as Visio
The Business Systems Analyst is the primary liaison between the IT and business areas.
Applies IT and business knowledge and experience to formulate an IT solution for a business problem.
Works with clients on activities of moderate complexity; consults with clients and senior IT personnel to develop solutions to business or technical problems.
Responsible for compliance with applicable Corporate and Divisional Policies and procedures.
Performs work using existing standards, methodologies and processes and understands other systems/business processes relationship to each other.
Investigates alternatives, which use existing applications.
Develops test plans and conducts the necessary tests to confirm design requirements.
Prepares, develops and conducts clients and systems training.
Completes project tasks within time and budget constraints.
Identifies and implements process improvements.

Required:
Bachelors Degree, No advanced degree required.
2-4 years of experience.

Reference: 889901


Revel IT is an Equal Opportunity Employer. Revel IT does not discriminate on the basis of race, religion, color, sex, gender identity, sexual orientation, age, non-disqualifying physical or mental disability, national origin, veteran status or any other basis covered by appropriate law. All employment is decided on the basis of qualifications, merit, and business need.
#gdr4900