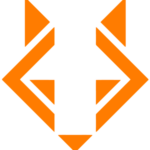 Revel IT
OUR GOAL:
Treat our consultants and clients the way we would like others to treat us!

Interested in joining our team? Check out the opportunity below and apply today!

A Business Analyst contractor with SAP experience is needed for a contract opening in Lake Forest, IL. The role reviews, analyzes, and evaluates business systems and user needs. Formulates systems to parallel overall business strategies.

May require a Bachelor's degree in a related area and 1-3 years of experience in the field or in a related area. Has knowledge of commonly-used concepts, practices, and procedures within a particular field.

PO and shopping Cart creation/Vendor support/meetings
Invoices approval/Goods Receipts in SAP/Service POs approval
BOBJ report evaluation
SAP training- office hours
Forecast Completion Dates evaluation/approvals/extensions
FCDs meetings/Communication with stakeholders
AIF/PCN form /closing of projects support/meeting
Investigation for invoices
PTURT (Payment Term Update Request) / CRC (customer request center)
Relies on instructions and per-established guidelines to perform the functions of the job. Primary job functions do not typically require exercising independent judgment.


ABOUT REVEL IT:
Revel IT (formerly known as Fast Switch) is one of the fastest-growing, privately held, IT Staffing companies in the nation. Our client base includes 32% of the Fortune 25. We have major offices in Dublin, OH, Phoenix, AZ, Los Angeles, CA, and Austin, TX and are rapidly expanding into new markets from coast to coast.

WHY REVEL IT:
In addition to standard health and 401k benefits, we offer referral bonuses and training/continuing education opportunities.
5-year client retention: 99%
No. 1 supplier with customers: 53%
Top 3 supplier with customers: 77%
Consultant retention: 94%

Revel IT is an Equal Opportunity Employer. Revel IT does not discriminate on the basis of race, religion, color, sex, gender identity, sexual orientation, age, non-disqualifying physical or mental disability, national origin, veteran status or any other basis covered by appropriate law. All employment is decided on the basis of qualifications, merit, and business need.
#gdr4900