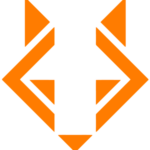 Revel IT
OUR GOAL:
Treat our consultants and clients the way we would like others to treat us!

Interested in joining our team? Check out the opportunity below and apply today!


Our client has a remote contract opportunity for a Business Analyst.

Job Summary:
This Senior-level, IT Business Analyst contractor is a specialized role closely working with the client's business operations stakeholders/leaders and Agile software development teams toward a common goal of delivering value with quality and scale.
This role could be described as pseudo-technical in that it doesn't require programming experience, but the candidate should be able to gain an understanding of how software applications support the processes of the Operations Team.
Responsible for collaborating with other Job Families within Technology and across business partners to deliver consistent, reliable technology solutions that leverage client technology standards, architectures, and best practices. Independently performs advanced business and project analysis for any sized project.
Essential Job Functions & Tasks : Responsibilities include the following for any sized projects or initiatives:
The ideal candidate has strong experience in the energy industry, specifically within the BILLING and B2B application areas of utilities or suppliers.
Has worked extensively with the EDI transaction format (Electronic Data Interchange).
Able to write detailed Agile User Stories for software development teams.
Able to get involved with analyzing production support issues and provide direction to other team members by translating business requirements into technical user stories.
Able to organize analysis to understand stakeholder needs and create business cases and project scope.
Demonstrates breadth and depth of business analysis techniques and tools for use case modeling, data modeling, and process mapping.
Demonstrates ability to learn new domains by advocating and collaborating with business and technical teams utilizing extensive experience.
Demonstrates advanced facilitation skills and process improvement skills.
Responsibilities:
Creates analysis work plans and estimates of analysis activities
Conducts workshops for requirements elicitation, creates documentation, establishes business capabilities, and ensures asset organization and refinement.
Proves technical aptitude utilizing querying tools and understanding relational databases.
Ability to provide feedback on internal database designs and identify data issues and resolutions
Able to understand and apply technology solutions by translating business requirements into conceptual, logical, and physical data models, and basic system configuration
Mentor business analysts within department/division.
Provide a specialized level of process redesign and support including using tools, responding to user questions, problem diagnosis, recognition and solutions for process improvements, research, troubleshooting, tracking and resolution.
Plan and monitor expenditures to meet organizational objectives and compliance
Monitor and manage assets and resources from a financial perspective.
Responsible for business unit relationships and overseeing, managing and leveraging the entire life cycle of information technology investments in systems for a large business unit or major corporate initiative – from defining and targeting the investment mix, to planning the portfolio structure and packaging, to creating and communicating the portfolio plan and implement actionable items to achieve results.
Plays a key role in the strategic planning process for the IT organization, acting as a lead advisor to the CIO, CFO, other senior business leaders, the IT leadership council, and governance committees.
Works with and advises these individuals and groups on how enterprise priorities link to technology investments, and the risks and benefits of specific portfolio activities and advises other Portfolio Managers.
Directs the IT organization and other stakeholders to develop, prioritize, and execute the information technology and business portfolio plan.
Analyzes portfolio performance, and drives changes in investment mix to achieve goals.
Proactively identifies opportunities to improve the strategic position to lower cost of ownership and provide a competitive advantage to the business.
Qualifications:
Bachelor's degree in computer science, information systems, business or related field of study; Or Associate's degree in computer science or related field of study with 2 years of relevant work experience; Or High school diploma/GED with 4 years of relevant work experience.
Experience: In addition to any experience required above, 7 years of relevant work experience is required.
Ability to quickly understand billing processes, billing logic, and B2B exchanges between client and utilities
Familiarity with Jira or Azure DevOps (for user story development)
Demonstrated success in a remote team working model
Basic knowledge of developing SQL queries a plus
Strong Communication Skills
Reference: 948108

ABOUT REVEL IT:
Revel IT (formerly known as Fast Switch) is one of the fastest-growing, privately held, IT Staffing companies in the nation. Our client base includes 32% of the Fortune 25. We have major offices in Dublin, OH, Phoenix, AZ, Los Angeles, CA, and Austin, TX and are rapidly expanding into new markets from coast to coast.

WHY REVEL IT:
In addition to standard health and 401k benefits, we offer referral bonuses and training/continuing education opportunities.
5-year client retention: 99%
No. 1 supplier with customers: 53%
Top 3 supplier with customers: 77%
Consultant retention: 94%

Revel IT is an Equal Opportunity Employer. Revel IT does not discriminate on the basis of race, religion, color, sex, gender identity, sexual orientation, age, non-disqualifying physical or mental disability, national origin, veteran status or any other basis covered by appropriate law. All employment is decided on the basis of qualifications, merit, and business need.
#gdr4900