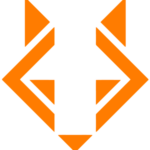 Revel IT
OUR GOAL:
Treat our consultants and clients the way we would like others to treat us!

Interested in joining our team? Check out the opportunity below and apply today!

Our Dublin, Ohio client has a remote contract opportunity for a Business Analyst.
Business Analyst
Duties:
LRCQ IT enables technology solutions for the Pharmaceutical Segment Quality and Regulatory Affairs team at Client.
This business team is accountable for anti-diversion, regulatory reporting, recalls administration, and controlled substance compliance.
The LRCQ IT technology suite includes multiple custom developed legacy and cloud-native solutions along with off-the-shelf and vendor supported applications.
A candidate for this job should have a desire to understand complex regulatory requirements and to apply that understanding to multiple and disparate systems.
This role will have the opportunity to establish a governance and support model from scratch for a compliance process newly introduced to our team.

Some responsibilities include:
Write well documented Stories for the Scrum team
Actively work on creating appropriate process or functional documentation
Working closely with business owners and Product Owners to understand regulatory and compliance requirements
Consuming and documenting complex system integrations and identifying dependencies
Working with a managed services partner to prioritize work and ensure accountability
Organizing and leading cross-functional teams to gain situational awareness and drive issue resolution
Become a functional and technical SME in all aspects of regulatory compliance and system execution
Responsible for putting together UI prototypes based on Business owner's provided requirement.

Qualifications:
Experience with UI Prototyping and have a great understanding of UX/UI patterns
Must be proactive and relentless in obtaining and documenting domain and technical knowledge
Highly skilled in systems integration modelling
Passion/self-motivation for on-going continuous learning
Strong SQL understanding
Excellent oral and written communication skills preferred
Excellent organizational skills preferred
Clarify questions from the development team with regards to intended usage of the software, definition of business terms

What is expected of you and others at this level
Apply comprehensive knowledge and a thorough understanding of concepts, principles, and technical capabilities to perform varied tasks and projects
May contribute to the development of policies and procedures
Work on projects of varied scopes and complexity
Maintain environment availability and stability

Education:
Bachelor's Degree in related field or equivalent work experience.
At least two years of Business Analyst experience.
Reference: 906513

ABOUT REVEL IT:
Revel IT (formerly known as Fast Switch) is one of the fastest-growing, privately held, IT Staffing companies in the nation. Our client base includes 32% of the Fortune 25. We have major offices in Dublin, OH, Phoenix, AZ, Los Angeles, CA, and Austin, TX and are rapidly expanding into new markets from coast to coast.

WHY REVEL IT:
In addition to standard health and 401k benefits, we offer referral bonuses and training/continuing education opportunities.
5-year client retention: 99%
No. 1 supplier with customers: 53%
Top 3 supplier with customers: 77%
Consultant retention: 94%

Revel IT is an Equal Opportunity Employer. Revel IT does not discriminate on the basis of race, religion, color, sex, gender identity, sexual orientation, age, non-disqualifying physical or mental disability, national origin, veteran status or any other basis covered by appropriate law. All employment is decided on the basis of qualifications, merit, and business need.
#gdr4900