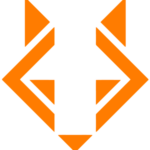 Revel IT
Our client has a remote contract opportunity for a Business Analyst. The client is seeking a qualified Business Analyst to gather requirements and act as a liaison among stakeholders to understand the capabilities required to meet organizational goals and objectives. The BA will work closely with business leaders, development teams, and stakeholders to discover, define and communicate business processes and workflow. In addition, he/she will work closely with the engineering and QA teams to represent the voice of the business in the definition of detailed requirements for new projects and enhancements.


Remote position – Potential to be onsite for meeting or workshop 3-4 times a year**

Education or Publishing market background Top Must haves
Communication, Business focused, Analytical skills are key for this role -Proficient with MS Office Suite: Word, Visio, Excel, and PowerPoint
Experience with and understanding of CRM systems, especially Salesforce; ERP systems; Customer advocacy.
Excellent written and verbal communication
Team Player 6 month assignment – potential to extend-
Business Analyst
Responsibilities:
Gather, document, and analyze information about the company's needs and requirements.
Collaborate with business partners, project team members, other IT colleagues, and external vendors to ensure a clear definition of the business problem, required outcome, and project scope.
Work with business teams to understand the challenges of change: Process change; data change; System change; Data migration; and the impacts on individuals – and the potential for resistance to change.
Communicate with project team to ensure effective collaboration throughout all phases of development, testing and deployment
Participate in business workshops as needed.
Identify business priorities and advise business partners on options and technical limitations.
Provides detailed written reports on project progress and any roadblocks encountered.
Document the following for new projects and project enhancements.
Business Workflow and Process Diagrams
Business Use Cases (High-level product business requirements)
Business Requirements
Business Impacts or Impact / Data and Gap Analysis
Other business documents as required
Present and lead discussions of the above documents; finalize documents for walkthrough and communication to stakeholders, development, and other relevant business teams
Working with the Project Manager, take accountability for quality of deliverables, provide status on development effort, and deliver on time
Determine data analysis and reporting requirements as input to the definition of business requirements
Write use cases, test cases, conduct functional and end-to-end testing, and facilitate User Acceptance Testing sessions
Participate in product rollout, pilots, and beta testing
Technical Skills:
Experience with and understanding of CRM systems, especially Salesforce; ERP systems; Customer advocacy.
Proficient with MS Office Suite: Word, Visio, Excel, and PowerPoint
Qualifications:
Bachelor's degree or equivalent experience
5+ years of experience in related, progressive roles
2+ years of experience as a business analyst, system analyst or quality analyst
Training or experience in creating use cases, business modeling and business requirements
Demonstrated experience in driving projects independently
Bachelor's degree in a related field or equivalent required.
Strong Business Acumen
Strong relationship skills – Ability to effectively collaborate with business & IT partners and to foster strong relationships with them to aid successful project delivery
Analytical Thinking – Applies analytical techniques (e.g., separating a complex whole into its parts or elements to resolve problems or issues)
Strong communication (written and verbal) skills
Information seeking – Thoroughly investigates and researches multiple sources to expose details and complete information about resources, issues, problems, and so forth. Conducts in-depth research, asks probing questions, and transcends surface issues.
Self-Management – Effectively plans and organizes their work to achieve desired outcomes. Demonstrates flexibility in applying different approaches to changing work demands. Shows confidence in own abilities to meet challenges and can maintain performance under stress.
Reference: 897977

ABOUT REVEL IT:
Revel IT (formerly known as Fast Switch) is one of the fastest-growing, privately held, IT Staffing companies in the nation. Our client base includes 32% of the Fortune 25. We have major offices in Dublin, OH, Phoenix, AZ, Los Angeles, CA, and Austin, TX and are rapidly expanding into new markets from coast to coast.

WHY REVEL IT:
In addition to standard health and 401k benefits, we offer referral bonuses and training/continuing education opportunities.
5-year client retention: 99%
No. 1 supplier with customers: 53%
Top 3 supplier with customers: 77%
Consultant retention: 94%

Revel IT is an Equal Opportunity Employer. Revel IT does not discriminate on the basis of race, religion, color, sex, gender identity, sexual orientation, age, non-disqualifying physical or mental disability, national origin, veteran status or any other basis covered by appropriate law. All employment is decided on the basis of qualifications, merit, and business need.
#gdr4900