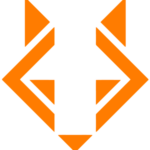 Revel IT
OUR GOAL:
Treat our consultants and clients the way we would like others to treat us!

Interested in joining our team? Check out the opportunity below and apply today!

Reference: 788397

A Business Analyst contractor is needed to be involved in the strategic planning of an engagement of helping the client make decisions about their future IT direction. Once a project has begun, the BA will facilitate key requirements with stakeholders and customers using standard and User Experience techniques.
Location: Remote (Maybe 1-2 trips – expensable to client site/meetings)
Solutions Background – Technical knowledge in HCl / WebSphere Technologies.
Qualifications:
Bachelor's Degree
5+ years of professional business analysis experience, with strong relationship management, account management, and support experience.
Minimum 2 years consulting industry experience working with external clients
Experience working in an Agile environment
Understanding of iterative development methodologies
Strong knowledge and understanding of current technologies and complex enterprise level applications
Knowledge of current technologies, application software development
Skilled ability to obtain, understand and respond strategically to client needs.
Highly detail oriented, well organized, and able to coordinate multiple projects simultaneously.
Strong analytical, problem solving and conflict resolution skills.
Energetic, motivated, service-oriented, and be able to multi task.
Proven track record of delivering on time, on budget, and meeting client commitments.
Excellent listening, oral, and written communication skills.
Excellent facilitation, presentation, and reporting skills.
Strong interpersonal and teamwork skills.
Flexible to new situations and challenges.
Flexibility to travel up to 25-50 percent.
Responsibilities:
The role is for individuals passionate about identifying and delivering the right Business solution for each client.
Possess a keen Business orientation with an understanding of how technology can be effectively applied to meet a variety of Business needs.
Fill a number of different roles on project teams working with a variety of technologies for a wide range of clients. The specific responsibilities vary for each client and each project.
Key to success is the willingness and desire to quickly learn the client's industry and the unique requirements of each engagement and to fill whatever role may be required to best support client's needs.
Thrives in challenging environments and accomplishes difficult assignments without significant supervision and instruction.
Can handle the stress of being accountable for delivery and: complete goals on time, practice strong attention to detail, persevere through tough obstacles, and do not get easily discouraged.
May be responsible for functional designs, detailed designs and system mapping, wireframes, requirement specifications, and prototypes.
Works with the Lead Business Consultant and Senior Project Managers to assist with daily operations exercising time management, communication and collaboration in a fast-paced environment to ensure the successful delivery of projects.
Interface with technical and business delivery personnel, as well as vendors and customers on a regular basis. May mentor junior Consultants.
You'll work with the latest technologies, expand your skills, and become a part of a global community of talented, diverse, and knowledgeable colleagues.
Additional Responsibilities:
Build trusted client relationships through proactive account management and effective project delivery.
Establishes knowledge of client business challenges and priorities to translate into opportunities.
Maintains regular client communication and satisfaction, ensuring opportunities and challenges are addressed in a timely manner.
Helps deliver presentations to clients and management teams.
Contributes to project discoveries, kickoff, prepare proposals and statements of work following company standards.
Translate client's business needs into detailed business requirements documents, use cases and systems interaction diagrams.
Works with customers to establish approved wireframes and mock-ups for solutions.
Assists project team to establish high, mid, and micro level plans for project team.
Helps to establish critical path, milestones, delivery dates, and review client deliverables to ensure they meet client acceptance criteria.
Provides leadership throughout the lifecycles of a project, guiding the understanding the project team has through design and development to ensure project requirements are met
Helps establish project test strategy, methodologies, test plans as well as assist with test execution.
Instills team commitment to company delivery methodologies and practices.
Preferred skills and education:
Degree in Computer Science or Engineering
Strong understanding of complex Internet based enterprise level applications


ABOUT REVEL IT:
Revel IT (formerly known as Fast Switch) is one of the fastest-growing, privately held, IT Staffing companies in the nation. Our client base includes 32% of the Fortune 25. We have major offices in Dublin, OH, Phoenix, AZ, Los Angeles, CA, and Austin, TX and are rapidly expanding into new markets from coast to coast.

WHY REVEL IT:
In addition to standard health and 401k benefits, we offer referral bonuses and training/continuing education opportunities.
5-year client retention: 99%
No. 1 supplier with customers: 53%
Top 3 supplier with customers: 77%
Consultant retention: 94%

Revel IT is an Equal Opportunity Employer. Revel IT does not discriminate on the basis of race, religion, color, sex, gender identity, sexual orientation, age, non-disqualifying physical or mental disability, national origin, veteran status or any other basis covered by appropriate law. All employment is decided on the basis of qualifications, merit, and business need.
#gdr4900