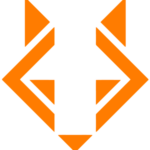 OUR GOAL:
Treat our consultants and clients the way we would like others to treat us!

Interested in joining our team? Check out the opportunity below and apply today!

Our Merrillville, IN client has a contract to hire opportunity for a Business Analyst.
Qualifications:
Strong, collaborative relationships with business partners, cross-tower IT employees and external vendors & service providers
Aligned financial & performance expectations
Innovative ideas and forward-looking concepts that drive value for the business

Selection Criteria:
Bachelor's Degree in Information Systems Management and/or Business Administration strongly preferred OR equivalent professional experience
Strong business acumen and 5 years of business analyst related experience
Experience, knowledge, and exposure to various project delivery methodologies (Waterfall, Iterative, Agile)
Strong process orientation and analytical/problem solving skills, including the ability to interpret and clarify technical issues
Demonstrated facilitation skills; written and verbal communications skills; organizational skills; and ability to deliver clear, concise presentations
Demonstrated team spirit, with strong adaptability, openness to feedback, and the ability to work cooperatively and creatively across an organization
Demonstrated strong leadership skills
Proficiency with Microsoft Office products
Demonstrated experience working under tight deadlines
Demonstrated experience working independently in high-priority situations
Demonstrated understanding of business case justification methodology used to recommend process improvements or technology enhancements
Demonstrated excellent interpersonal skills
Demonstrated ability to manage conflict
Must be extremely organized and detail-oriented, with ability to communicate with both business personnel and IT technical experts
Utility background preferred

Desired Certifications:
Certified Business Analyst Professional (or related certification) Preferred
ITIL knowledgeable (certification preferred)

Responsibilities:
Facilitates the gathering of business requirements of new scope and/or functionality for existing and/or new applications associated with customer's business process(es), in addition to gathering and reporting the non-functional requirements.
Develops both functional and non-functional business requirements, written to ensure traceability to test cases. * Works with Solution Architect to confirm all requirements are met with recommended solution.
Coordinates user acceptance testing with the business.
Manages IT processes designed to prioritize and enable implementation of solutions to meet new business requirements of customer.
Provides clear communication to customer business units and IT leaders (as specified by customer) on the status of maintenance, enhancements and new projects.
Works as a member of a team or independently to perform a functional role in support of the solution construction, implementation, and system integration in a technology/industry specialty. Responds to varying business requirements.
Performs many assigned functional tasks including study, analysis, design and testing. Provides analytical ability and creativity in developing, implementing, and documenting solution deliverables for projects.
Provides business and functional advice to Project Managers and Team Leads, as well as, gives business and functional direction to team members including service providers or their approved subcontractors.
Participates in translation of business requirements into specific system, application or process designs (this includes working as a team member with customer personnel to identify functional and non-functional requirements and subsequently working on the identification, justification and design of the solution for customer).
Participates in multiple design and documentation activities, from requirements analysis to systems, application and/or process design specification, and associated functional training materials.
Partner with Business Functions, Architecture, Applications, Infrastructure, etc. to determine feasibility of incoming business requests and to formulate financial and resource estimates
Contribute to continuous improvement initiatives

Key Activities / Deliverables:
Business aligned portfolio of projects / IT roadmap
Plays a key role in the demand management process
Assists with managing relationships with Client IT, business partners and external vendors & service providers
Reference: 957765
ABOUT REVEL IT:
Revel IT (formerly known as Fast Switch) is one of the fastest-growing, privately held, IT Staffing companies in the nation. Our client base includes 32% of the Fortune 25. We have major offices in Dublin, OH, Phoenix, AZ, Los Angeles, CA, and Austin, TX and are rapidly expanding into new markets from coast to coast.

WHY REVEL IT:
In addition to standard health and 401k benefits, we offer referral bonuses and training/continuing education opportunities.
5-year client retention: 99%
No. 1 supplier with customers: 53%
Top 3 supplier with customers: 77%
Consultant retention: 94%

Revel IT is an Equal Opportunity Employer. Revel IT does not discriminate on the basis of race, religion, color, sex, gender identity, sexual orientation, age, non-disqualifying physical or mental disability, national origin, veteran status or any other basis covered by appropriate law. All employment is decided on the basis of qualifications, merit, and business need.
#gdr4900