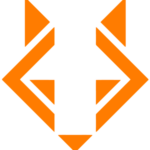 Revel IT
OUR GOAL:
Treat our consultants and clients the way we would like others to treat us!

Interested in joining our team? Check out the opportunity below and apply today!

We are currently seeking a Business Analyst in Greenville, SC for a contract opportunity who oversees the business process analysis, cost/benefit analysis, design, and simulation for small-medium sized projects.


Responsibilities/Accountabilities:
Partners with business units to analyze current operational procedures, identify problems, and learn specific input and output requirements such as forms of data input, how data is to be processed, and how the results will be managed.
Serves as a Subject Matter Expert on current "as-is" process and works with the business to define the "to-be" process.
Partners with the global network to ensure synergies with existing systems and alignment with group strategy.
Reviews and analyzes system capabilities, workflow, and scheduling limitations to determine if requested program or program changes are possible within existing system.
Identifies and differentiates system configuration from programming solutions.
Prepares time and cost estimates for completing projects.
Writes detailed functional specifications for program development.
Performs and documents system configuration.
Coordinates system interface design and development.
Provides on-call support as needed.
Prepares and/or coordinates technical reports, process documentation, test plans, training needs assessment, and implementation plans.
Supports client's Department Manager, Process IT with the management of specific elements of projects to schedule following systems development methodology; accountable for efficient and maintainable results that meet business requirements.
Researches, coordinates feasibility studies and makes recommendations on process changes and automation in support of improving business processes and cost savings.
Ensures target achievement is consistently attained.
Creates process change by integrating new processes with existing ones.
Recommends and facilitates quality improvement efforts. Stays up to date on future innovations, technical trends and applies this to direct future changes. Has knowledge of the solutions available as well as best practices for the business processes.
Serves as an IT project manager for small-medium sized projects overseeing resources assigned, conduct status meetings, and effectively communicates the project status to stakeholders as delegated by the client Department Manager, Process IT.
Develops project plans, administers the change control processes, and ensures that tasks are completed on time and within budget.
Works closely with the business to understand the business requirements to determine the correct system design.
Prepares business process mapping and function design.
Prepares identification of gaps in the business process.
Analyzes business partner's operations to understand their strengths and weaknesses to determine opportunities to automate processes and functions.
Assists and recommends business process redesign and documentation as needed.
Translates high level business requirements into functional specifications for IT development.
Assists client's Department Manager, Process IT with negotiation agreements and commitments by facilitating communication with the business and design.
Serves as a liaison between the business and development to ensure the technical solution meets the business needs as delegated by the client's Department Process IT.
Maintains a high level of understanding of the organization's business processes and requirements.
Performs other duties as assigned by client's Group operations supervisor.
Educational Background / Professional Knowledge and Experience / Other Skills
BA or BS degree in Computer Science, Information Technology, Science, or Business or the BA or BS degree in Computer Science, Information Technology, Science, or Business or the equivalent of
4 years of experience in an IT application or infrastructure role.
3+ years of experience with IT governance and the system development life cycle.
3+ years of experience planning, analyzing, testing and designing IT solutions.
3+ years of project leadership or system responsibility experience in an IT environment
3+ years of systems analysis experience.
3+ years experience working in a team-oriented, collaborative environment

904987

Don't meet every single requirement? Studies have shown that women and people of color are less likely to apply to jobs unless they meet every qualification. At Revel IT, we are dedicated to building a diverse, inclusive, and authentic workplace, so if you're excited about this role, but your experience doesn't align perfectly with every qualification in the description, we encourage you to apply anyway. You might be the right candidate for this or our other open roles!


ABOUT REVEL IT:
Revel IT (formerly known as Fast Switch) is one of the fastest-growing, privately held, IT Staffing companies in the nation. Our client base includes 32% of the Fortune 25. We have major offices in Dublin, OH, Phoenix, AZ, Los Angeles, CA, and Austin, TX and are rapidly expanding into new markets from coast to coast.

WHY REVEL IT:
In addition to standard health and 401k benefits, we offer referral bonuses and training/continuing education opportunities.
5-year client retention: 99%
No. 1 supplier with customers: 53%
Top 3 supplier with customers: 77%
Consultant retention: 94%

Revel IT is an Equal Opportunity Employer. Revel IT does not discriminate on the basis of race, religion, color, sex, gender identity, sexual orientation, age, non-disqualifying physical or mental disability, national origin, veteran status or any other basis covered by appropriate law. All employment is decided on the basis of qualifications, merit, and business need.
#gdr4900