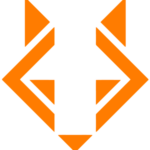 Revel IT
OUR GOAL:
Treat our consultants and clients the way we would like others to treat us!

Interested in joining our team? Check out the opportunity below and apply today!

A Business Analyst contractor is needed in Waukegan, IL to collaborate with Corporate Finance (globally), global IT Delivery team and Vendor on projects from request to implementation. Provides support for enterprise wide program deliverables working directly with Corp Finance organization all levels.
**Must be local to Waukegan – schedule 3 days per week onsite / 2 days per week remote.

Business Analyst Requirements:
Strong communication skills both verbal and written including presentation skills
Technology Skills: Excellent Excel, Visio, PowerPoint, Power BI
May require a Bachelor's degree in a related area and 1-3 years of experience in the field or in a related area.
Has knowledge of commonly-used concepts, practices, and procedures within a particular field. Relies on instructions and per-established guidelines to perform the functions of the job.
Proven leadership skills, self-directed with strong work ethic.
Strong people skills
Project Management skills
Ability to multi-task

Business Analyst Responsibilities:
Reviews, analyzes, and evaluates business systems and user needs. Formulates systems to parallel overall business strategies.
Primary job functions do not typically require exercising independent judgment.
IT Demand Management – understand and capture business requirements, cost estimates and approvals
Manage issues, risks and decision making within effective time-frame and outcome.
Knowledge and demonstration of understanding of the complete software life cycle including privacy.
Responsible to work with business and global IT organization to complete required documentation.
Responsible for compliance with applicable Corporate and Divisional policies and procedures.
Help manage project portfolio and application health ensuring all deliverables are met
IT escalation point for Corporate Finance and help resolve issues
Participate and lead portfolio management review with business and IT
Work effectively with business leads and all levels of management up to and including Division Directors and VPs.


ABOUT REVEL IT:
Revel IT (formerly known as Fast Switch) is one of the fastest-growing, privately held, IT Staffing companies in the nation. Our client base includes 32% of the Fortune 25. We have major offices in Dublin, OH, Phoenix, AZ, Los Angeles, CA, and Austin, TX and are rapidly expanding into new markets from coast to coast.

WHY REVEL IT:
In addition to standard health and 401k benefits, we offer referral bonuses and training/continuing education opportunities.
5-year client retention: 99%
No. 1 supplier with customers: 53%
Top 3 supplier with customers: 77%
Consultant retention: 94%

Revel IT is an Equal Opportunity Employer. Revel IT does not discriminate on the basis of race, religion, color, sex, gender identity, sexual orientation, age, non-disqualifying physical or mental disability, national origin, veteran status or any other basis covered by appropriate law. All employment is decided on the basis of qualifications, merit, and business need.
#gdr4900