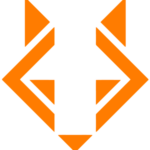 Revel IT
OUR GOAL:
Treat our consultants and clients the way we would like others to treat us!

Interested in joining our team? Check out the opportunity below and apply today!

Reference: 881435

Columbus, Ohio client has an immediate contract-to-hire need for a Back End Services Developer who will work on a team designing, developing, testing, debugging, and supporting new software or enhancements to existing software in support of a very complex business model. Role includes meeting with customers to understand their business processes and needs with the objective of determining solutions to support the business.
**Expected to work on-site part-time. Hybrid working arrangement: two weeks on-site, followed by two-weeks remote**
Purpose of Position / Responsibilities:
This will sometimes require filling multiple roles to turn the customer's needs into actual solutions.
Takes initiative, owns issues from start to finish, proactive communicator.
Daily activities include typical software development activities (designing, developing, testing, debugging, supporting), but also design and architecture activities as needed.
Software analysis and design activities for new software or enhancements to existing software to include providing high level estimates based on limited information in support of the project governance process.
Software development activities for new software or enhancements to existing software.
Support of new and existing software.
Interaction/communication with business users regarding requirements, design reviews, prototype presentations, etc.
Qualifications:
Bachelor's in Computer Science
6-10 years of experience
6+ years of experience as a backend services developer in a modern software development environment (AWS, Grails, and Java) developing mission-critical software.
3+ years of experience with the following cloud technologies: AWS: DGraph, Lambdas, Serverless, S3, pipeline deployments.
Experience delivering software solutions using Agile development practices following the Scrum framework.
Knowledge of relational database structure and design.
Ability to create and modify SQL queries.
Demonstrated ability to learn and quickly comprehend new concepts.
Demonstrated strong judgment and decision-making ability.
Passion and ability in providing excellent customer service.
Demonstrated strong logical and technical troubleshooting and problem-solving skills.
Excellent skills and considerable experience with analyzing requirements and developing application designs.
Ability to develop accurate estimates and assist other team members with the estimation process.
Experience in interfacing with business users.
Excellent communication skills, both verbal and written.
Exhibit a high degree of self-management.
Availability to participate in an on-call support rotation of a 7x24x365 environment.
Familiarity with software usability concepts.
Experience with mobile technologies.
Experience developing web services
Understanding of and experience with all software development lifecycle phases.
Familiarity with configuration management concepts and tools.


ABOUT REVEL IT:
Revel IT (formerly known as Fast Switch) is one of the fastest-growing, privately held, IT Staffing companies in the nation. Our client base includes 32% of the Fortune 25. We have major offices in Dublin, OH, Phoenix, AZ, Los Angeles, CA, and Austin, TX and are rapidly expanding into new markets from coast to coast.

WHY REVEL IT:
In addition to standard health and 401k benefits, we offer referral bonuses and training/continuing education opportunities.
5-year client retention: 99%
No. 1 supplier with customers: 53%
Top 3 supplier with customers: 77%
Consultant retention: 94%

Revel IT is an Equal Opportunity Employer. Revel IT does not discriminate on the basis of race, religion, color, sex, gender identity, sexual orientation, age, non-disqualifying physical or mental disability, national origin, veteran status or any other basis covered by appropriate law. All employment is decided on the basis of qualifications, merit, and business need.
#gdr4900