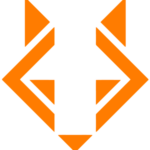 Revel IT
Our client has remote contract opportunity for an Android Engineer.

Android Engineer

Job Description:

Client is looking for a hardworking Senior Android Engineer to develop cohesive solutions to content based technical obstacles. The role will be end-to-end from understanding the goals and roadmaps of the product and engineering teams, through design and architecture of any solution and the delivery and maintenance of those platforms once in place.
We look for someone who will participate in the definition of product requirements, being able to articulate how the engineering effort will align to those requirements and provide accurate estimates of the effort.
You will also be working with a team of engineers through the development process, including implementing standards around code, tooling, metrics, progress reporting and interactions with the QE team to ensure a quality first approach to any work.

Responsibilities:
Hands on software development on the Android/Android TV/Amazon/Amazon Fire TV platform
Design, develop, test, and deploy new solutions as well as maintaining, integrating and improving existing solutions
Collaborate with the product team to understand and deliver on their requirements
Handle individual project priorities and deadlines
Participate in preparing business cases, requirements documents and product roadmaps for the Android platform
Prepare architectural diagrams and technical specifications for the engineering team to deliver high quality, maintainable software
Represent coding standard methodologies through sharing your expertise, performing code reviews, and mentoring engineers


Basic Qualifications:
4+ years experience developing Android Applications
Have shipped one or more apps to the Google Play and/or Amazon app store.
Experience programming in Java and Kotlin
Experience using Gradle and Android Studio
Experience following and implementing software design patterns
Able to work with multiple scrum teams in an agile process
Experience with unit testing, test driven development, branching patterns and continuous integration / deployment
Good interpersonal skills with ability to facilitate conversations with business partners in project definition, business requirements definition and functional design sessions
Eye for quality and user experience
Translate business objectives into software requirements


Additional Qualifications:
Familiarity with Rx Java or other reactive frameworks
Experience working across multiple interdisciplinary teams
Experience working with globally distributed teams
Developed an app across multiple platforms (ex Android and iOS), and with multiplatform technologies like Kotlin multiplatform
Reference: 891112

ABOUT REVEL IT:
Revel IT (formerly known as Fast Switch) is one of the fastest-growing, privately held, IT Staffing companies in the nation. Our client base includes 32% of the Fortune 25. We have major offices in Dublin, OH, Phoenix, AZ, Los Angeles, CA, and Austin, TX and are rapidly expanding into new markets from coast to coast.

WHY REVEL IT:
In addition to standard health and 401k benefits, we offer referral bonuses and training/continuing education opportunities.
5-year client retention: 99%
No. 1 supplier with customers: 53%
Top 3 supplier with customers: 77%
Consultant retention: 94%

Revel IT is an Equal Opportunity Employer. Revel IT does not discriminate on the basis of race, religion, color, sex, gender identity, sexual orientation, age, non-disqualifying physical or mental disability, national origin, veteran status or any other basis covered by appropriate law. All employment is decided on the basis of qualifications, merit, and business need.
#gdr4900