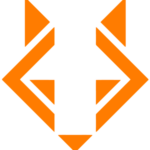 Revel IT
OUR GOAL:
Treat our consultants and clients the way we would like others to treat us!

Interested in joining our team? Check out the opportunity below and apply today!

Reference: 877746

A contractor is needed in Greenville, SC to fulfill an Agile Master – PMO role that will involve applying the agreed core elements of the Agile working model within the Feature Team towards the Feature Teams and the Product Owner. Facilitates the delivery and support of the development portion of projects/programs within specified functional area(s). Coordinates and takes the lead role for the technical/functional development and support of IT applications in his/her area of responsibility.

Requirements:
Bachelor's Degree in Information Technology or Computer Science or the equivalent of 4 years of professional experience in IT application development and support.
3+ years experience in a variety of Agile methodologies with competency for the specification and the adherence to the obligatory elements of the agreed agile working models
3+ years experience in planning, analysis, design, testing, implementation, documenting and training of IT applications.
3+ years experience in project management (small-to-medium size).
3+ years experience working in a customer service oriented environment.
3+ years experience working in a team-oriented, collaborative environment.
3+ years of experience with IT governance and system development life cycle.
Basic knowledge of business operations, preferably in the area of assigned responsibility.
Basic knowledge of database, operating systems and IT relevant infrastructure environment.

Responsibilities:
Coordinates all development aspects including reports, interfaces, conversion programs, database design and creation, enhancements and may also include SAP Portal development, ABAP, SAP UI5/Fiori, and Java Web-Dynpro.
Provides accurate estimates based on design documents, including data mapping, and interface models.
Oversees the agreed core elements for the Project Management Office (PMO) within Material Management, Outbound Logistics and Launch Process areas.
Ensures adherence to the core elements of the agreed agile working model (e.g. Sprint reviews, Retrospectives) including organization, moderation and follow-up of Agile events.
Coaches and supports feature teams regarding organization, effective working methods, moderation, methods and ensures the cooperation within the feature team.
Eliminates impediments for feature teams, including management of an impediment backlog, if necessary.
Supports the product owner in ensuring an effective distribution of backlog items across the teams (avoiding risks, ensuring knowledge transfer).
Visualizes the performance of the teams with appropriate metrics and continuous improvement of collaboration to promote team efficiency.
Identifies deficits (e.g. local optimization) and improvement requirements.
Protects the feature team from unauthorized interruptions during a sprint.
Oversees the flow of information between the product owner and the feature teams.
Provides project management support for product line projects, as well as ensuring client standards during all phases of the project.
Monitors all elements of the projects (time, costs, quality, risks).
Ensures IT project management Agile guidelines are being followed in the project.
Ensures IT project documentation follows current client standards.
Ensures IT project sites are kept up to date on status, with written documentation of defects and open issues.
Ensures Jira and Confluence sites are up to date.
Collaborates closely with the business to understand business requirements.
Performs planning, analysis, designing, requirements definition, functional design, development, testing and implementation of IT solutions.
Provides support for difficult and complex system environments.
Provides support, assistance, and training to users.
Drives small to medium sized projects with planning, development and implementation of system solutions.
Coordinates activities for multiple projects simultaneously.
Utilizes ITPM Agile methodology effectively in performing all tasks.
Meets with decision makers, systems owners, and end users to define business requirements and systems goals, and identify and resolve business systems issues.
Ensures compatibility and interoperability of in-house computing systems.
Reviews and analyzes the effectiveness and efficiency of existing systems and develop strategies for improving or further leveraging these systems.
Creates systems models, specifications, diagrams and charts to provide direction to application developers.
Coordinates and performs in-depth tests, including end-user reviews, for modified and new systems.
Conducts research on software products to justify recommendations and to support purchasing efforts.
Performs other duties as assigned by Operations Supervisor.


ABOUT REVEL IT:
Revel IT (formerly known as Fast Switch) is one of the fastest-growing, privately held, IT Staffing companies in the nation. Our client base includes 32% of the Fortune 25. We have major offices in Dublin, OH, Phoenix, AZ, Los Angeles, CA, and Austin, TX and are rapidly expanding into new markets from coast to coast.

WHY REVEL IT:
In addition to standard health and 401k benefits, we offer referral bonuses and training/continuing education opportunities.
5-year client retention: 99%
No. 1 supplier with customers: 53%
Top 3 supplier with customers: 77%
Consultant retention: 94%

Revel IT is an Equal Opportunity Employer. Revel IT does not discriminate on the basis of race, religion, color, sex, gender identity, sexual orientation, age, non-disqualifying physical or mental disability, national origin, veteran status or any other basis covered by appropriate law. All employment is decided on the basis of qualifications, merit, and business need.
#gdr4900