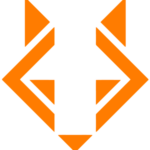 OUR GOAL:
Treat our consultants and clients the way we would like others to treat us!

Interested in joining our team? Check out the opportunity below and apply today!

Our Columbus, Ohio client has a contract opportunity for a Administrative Assistant.

JOB DESCRIPTION:

Department Summary:
The Production & Business Systems (PBS) group provides IT development and operational support for systems and platforms utilized by our business units, including Global Production Operations/Support and Sales Operations.

Position Summary:
This position provides administrative assistance to the Digital Transformation team related to the responsibilities described below. The position interacts with staff and contractors within the Digital Transformation team, the business units supported, and various client and CAS departments supporting the operations of the group.

Primary Responsibilities:
Duties may include all or part of the following:
Provides administrative support to ensure efficient operation of the team
Support the team by performing tasks related to organization and strong communication
Supports invoice processing, creation of vouchers, and submission of requisitions
Assists with month-end close process for timesheet and finance information
Provides administrative support for Digital Transformation team, including entry of expense reports in Chrome River
Assists with scheduling meetings and reserving conference rooms
Responsible for editing existing and creating new process documents
Supports the preparation of meeting materials
Enters requests in support of on-boarding and separation processes
Coordinates and enters catering requests and break area resupply orders
Assists with planning and setup of group events
Completes other duties as assigned
Time Tracker administration
Resource administration
Records management

Education/Experience:
High school diploma or equivalent education required
3 years of administrative assistant experience preferred

Required Qualifications:
High attention to detail and ability to balance multiple priorities
Strong organizational skills
Excellent oral and written communication skills
Knowledge of appropriate software including Microsoft Word, Excel, Outlook, PowerPoint and Adobe Acrobat
Ability to maintain confidentiality and work with sensitive records and information
Reference: 957916
ABOUT REVEL IT:
Revel IT (formerly known as Fast Switch) is one of the fastest-growing, privately held, IT Staffing companies in the nation. Our client base includes 32% of the Fortune 25. We have major offices in Dublin, OH, Phoenix, AZ, Los Angeles, CA, and Austin, TX and are rapidly expanding into new markets from coast to coast.

WHY REVEL IT:
In addition to standard health and 401k benefits, we offer referral bonuses and training/continuing education opportunities.
5-year client retention: 99%
No. 1 supplier with customers: 53%
Top 3 supplier with customers: 77%
Consultant retention: 94%

Revel IT is an Equal Opportunity Employer. Revel IT does not discriminate on the basis of race, religion, color, sex, gender identity, sexual orientation, age, non-disqualifying physical or mental disability, national origin, veteran status or any other basis covered by appropriate law. All employment is decided on the basis of qualifications, merit, and business need.
#gdr4900