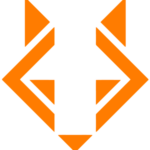 Revel IT
An Administrative Assistant is needed for a contract role with our Columbus, Ohio client providing administrative support for assigned leadership.

Job Duties:
Research and/or coordinates moderately complex administrative assignments, meeting coordination, calendar management, analyzes problems, determines approach, compiles, and analyzes data, prepares reports/recommendations.
Coordinates activities between departments and outside parties.
Contacts staff at all organizational levels to gather information as requested. Prepares internal and external correspondence, reports, memos, and screens calls.
Handles invoices and reconciles budgets.
Coordinates meetings, events, travel arrangements, meeting materials, and room set-up.

Job Qualifications:
Minimum 5+ years administrative experience.
Proficient user of Microsoft Office Suite (Outlook, Word, Excel, PowerPoint).
General understanding of own work and how it impacts the division.
Proficient verbal and written communication skills.
Ability to research, interpret, and analyze information.
Organizational and planning skills; interpersonal and time management skills.
Exercises discretion when handling confidential matters.
Demonstrated proficiency of computer software.

Reference: 900709

ABOUT REVEL IT:
Revel IT (formerly known as Fast Switch) is one of the fastest-growing, privately held, IT Staffing companies in the nation. Our client base includes 32% of the Fortune 25. We have major offices in Dublin, OH, Phoenix, AZ, Los Angeles, CA, and Austin, TX and are rapidly expanding into new markets from coast to coast.

WHY REVEL IT:
In addition to standard health and 401k benefits, we offer referral bonuses and training/continuing education opportunities.
5-year client retention: 99%
No. 1 supplier with customers: 53%
Top 3 supplier with customers: 77%
Consultant retention: 94%

Revel IT is an Equal Opportunity Employer. Revel IT does not discriminate on the basis of race, religion, color, sex, gender identity, sexual orientation, age, non-disqualifying physical or mental disability, national origin, veteran status or any other basis covered by appropriate law. All employment is decided on the basis of qualifications, merit, and business need.
#gdr4900