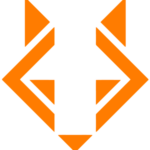 Revel IT
OUR GOAL:
Treat our consultants and clients the way we would like others to treat us!

Interested in joining our team? Check out the opportunity below and apply today!

Reference: 788860

Orlando, FL client is seeking an Accountant for a contract opportunity that will involve examining, analyzing and interpreting accounting records to prepare statements and/or advise management.
**Will be a Hybrid remote role. May not go into the office but on as needed basis, but needs someone that lives in the area so when needed, they can go onsite.**
Requirements:
Candidates with between 3-5 years of experience auditing or managing/remediating internal controls, or Finance and Accounting Consulting.
Prefers candidates that have a CPA, but not required.
Will be supporting audits, remediating audit issues, etc.
Must live in the Orlando geographic area.
On-the-job experience as an accountant.
May require a degree or certification.
Familiarity with spreadsheets or accounting software and GAAP.
Responsibilities:
Assist with documenting business processes, managing internal and external audits, assisting with the remediation of audit findings and serving as a Subject Matter Expert for audit or process inquiries along with any other tasks where department is asked to help.


ABOUT REVEL IT:
Revel IT (formerly known as Fast Switch) is one of the fastest-growing, privately held, IT Staffing companies in the nation. Our client base includes 32% of the Fortune 25. We have major offices in Dublin, OH, Phoenix, AZ, Los Angeles, CA, and Austin, TX and are rapidly expanding into new markets from coast to coast.

WHY REVEL IT:
In addition to standard health and 401k benefits, we offer referral bonuses and training/continuing education opportunities.
5-year client retention: 99%
No. 1 supplier with customers: 53%
Top 3 supplier with customers: 77%
Consultant retention: 94%

Revel IT is an Equal Opportunity Employer. Revel IT does not discriminate on the basis of race, religion, color, sex, gender identity, sexual orientation, age, non-disqualifying physical or mental disability, national origin, veteran status or any other basis covered by appropriate law. All employment is decided on the basis of qualifications, merit, and business need.
#gdr4900